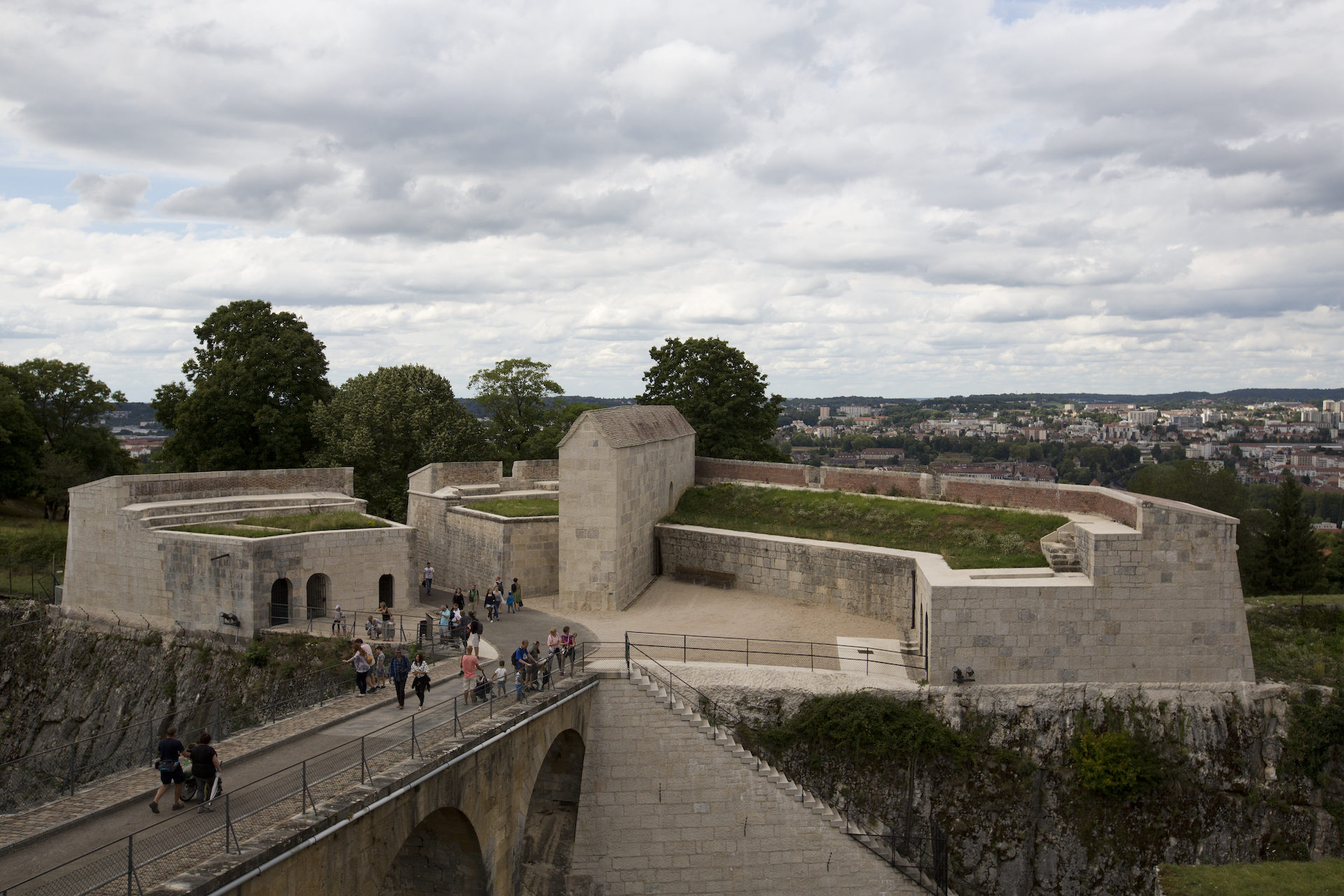 Visit formulas
Guided tours
*NEW La Citadelle, just for you!
Vauban monument
VIP welcome
La Citadelle welcomes you in VIP mode, before or after it opens to the public. After your welcome and a brief introduction to the site in front of the imposing statue of Vauban, you'll climb up the rampart walk. From the top of the rampart, you'll be able to admire Vauban's remarkable defensive system and the architectural beauty of the fortress, while looking out over the breathtaking panoramas of Besançon's historic center, encircled by the meandering Doubs River, and the surrounding hills, where nature is omnipresent. An ideal moment for a few souvenir photos!...
Duration :
1 h 30
Offer reserved for tourism professionals, associations and companies. Does not apply to individuals.
April to September inclusive.
Opening hours : in the morning, after daybreak (7:30 a.m.) or at the end of the day (30 minutes after site closure)
1 Additional option: Welcome and guided tour in French or English
Accompanied by a guide, discover the history and many anecdotes of the fortress.
2 Additional option: welcome coffee
Enjoy a drink and pastries when no one is on site.
Prices on request.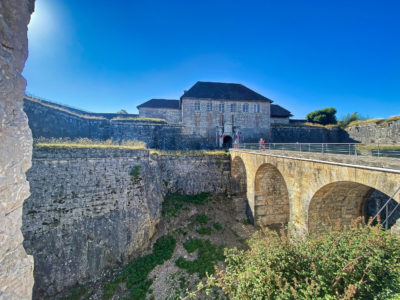 2000 years of history
Vauban monument
Guided tour
Learn about the characteristics of a bastioned fortification, Vauban's work and career, and the role of the Citadelle, from its construction to its inclusion on the UNESCO World Heritage List.
UNESCO World Heritage Site.
Duration: 1 hour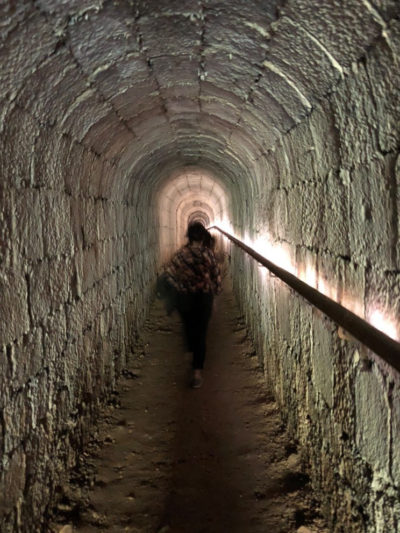 Secret Citadel
Vauban monument
Guided tour
An ideal way to discover Vauban's masterpiece, including a passage through a 127 m-long underground gallery that allowed soldiers to move around without being fired upon.
Duration :
1 hour 15 minutes
April to October only.
18 pers max, subject to compatible weather conditions.
Access not possible for people with reduced mobility.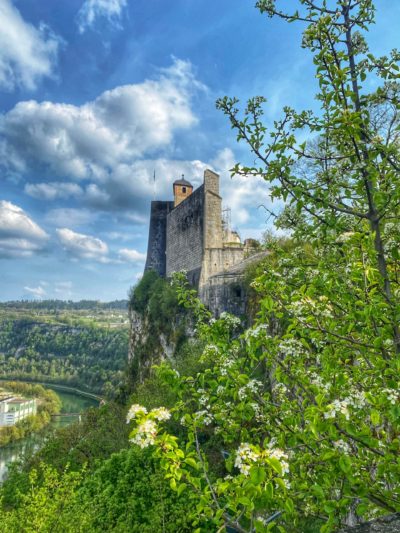 La Citadelle goes green
Vauban monument
Guided tour
This stone citadel hides more green than you might think. From the hillside landscape to the interior gardens, via the now defunct nursery, discover a citadel that has been planted since the 17th century.
Duration :
1 h
Capacity: 20 people
Outdoor tour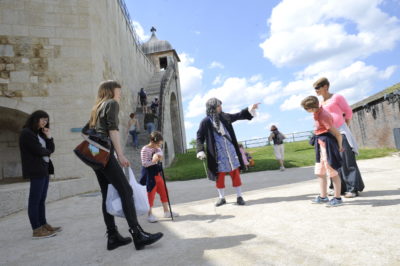 In the footsteps of Vauban
Vauban monument
Guided tour with an actor
Vauban "in person" reveals all the secrets of the enclosure and shares his knowledge and passion about the history and architecture of the Citadel. A visit to remember!
Duration: 1 hour

Vauban, the citadel and UNESCO
Vauban monument
Guided tour
Why were the Citadelle and fortifications of Besançon, designed by Vauban, included on UNESCO's World Heritage List? During this visit, a mediator provides answers to this question through her presentation of the site, and also discusses more broadly the notion of World Heritage.
Duration: 1 h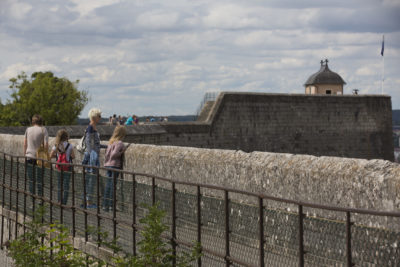 Express visit
Vauban monument
Guided tour
A quick but intense dive into the history of the site, covering the essential stages of the Citadel, from its construction to the present day.
Duration: 30 minutes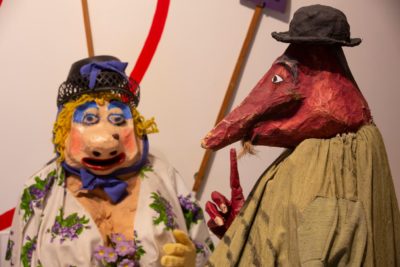 Laughter is a combat sport
Comtois Museum
Guided tour
This unusual tour takes place on the top level of the Musée comtois. It features a rare collection of puppets dating from the 19th century to the present day, illustrating the local craze for this lively, satirical art form!
Duration :
1 hour
18 people max.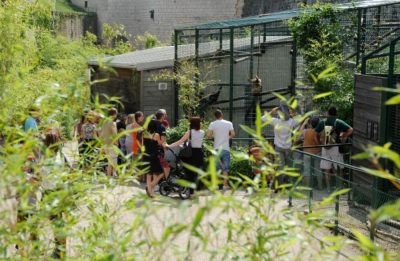 Discover the Zoological Gardens
Museum
Guided tour
Come and discover our animals and understand the challenges of conserving endangered species. Why preserve these species and their habitats?
What threats do they face? What's being done, and what role does the Museum play?
Duration: 1 hour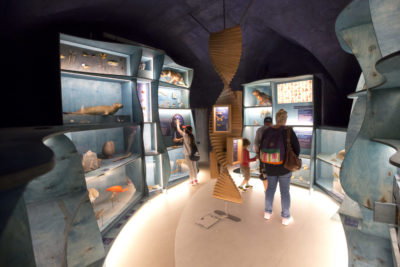 A natural history
Museum
Guided tour
Biodiversity as you've never seen it before! Reserve this space for a guided tour that invites you to ask: what is biodiversity?
How does it evolve? What is an ecosystem? What impact do human activities have on nature?
Duration :
1 hour
September to March only.
---
Free, themed or even digital...
Self-guided tour including discovery of the site, museums and animal areas.
with the Macitadelle application
The Citadelle offers a digital application on tablet or smartphone with an interactive guide to find your way around, discover the site and its museums, and find out about the events on offer. Various tour routes and quizzes are available.
In French, English, German, Dutch, Spanish, Italian or Japanese (depending on tour)
Tablets available on loan.